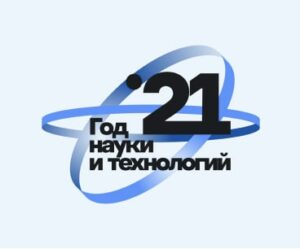 Russian Ministry of Science and Higher Education organizes joint exposition as part of the annual Open Innovations Forum («Nobel Vision Open Innovations 2.0»), which will be held at the Skolkovo Innovation Center in Moscow on December 6-7, 2021.
Representatives of leading research institutes, scientific organizations and innovative research and production companies, scientists and developers are invited to participate in the exposition and special events program of the Ministry of Science and Higher Education of the Russian Federation to showcase their developments and scientific and technological projects conducted under the Federal Target Program.  The fields of scientific research shall correspond to the priorities set by the Strategy of Scientific and Technological Development of the Russian Federation, namely:
cutting-edge digital and intelligent production technologies, robotic systems, new materials and construction methods, big data processing systems, machine learning and artificial intelligence;
clean and appropriate energy, enhanced oil and gas recovery, advanced petroleum refining, forming of modern sources of energy, transportation and storage methods;
personalized medicine, high-tech healthcare and health-protection technologies, incl. smart use of medicine;
• high-producing and clean agro and aqua enterprises, smart use of chemical and biological crop and livestock protection products, agricultural products storage and processing, development of safe and real food;
• man-induced, biogeneous, social and cultural threats security management, development of cyber threats and other public and private nuisances countermeasures;
• intelligent transport and telecommunication systems, logistics, use of airspace, the oceans, Arctic and Antarctic regions;
• social science and liberal arts. Man and society, man and nature, man and technologies.
Catalogue of the exposition of the Ministry of Education and Science of Russia at the Forum "NOBEL VISION. OPEN INNOVATIONS 2.0" in 2021
Contacts of IUIE:
phones: +7 495 650 38 54, +7 495 650 47 98
email address: info@e-expo.ru , irarud@mail.ru