MINISTRY OF SCIENCE AND HIGHER EDUCATION OF THE RUSSIAN FEDERATION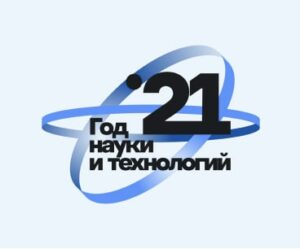 ABOUT EXPOSITION 2021
On December 7, the Forum "Nobel Vision. Open Innovations 2.0» was held at the Skolkovo Technopark.
The forum was held as part of the Year of Science and Technology in Russia.
Within the framework of the Forum, an exposition was presented and a business program of the Ministry of Science and Higher Education of the Russian Federation was organized. The developments of Russian scientists could be viewed, including in an online format.
The organizer of the program of the Ministry of Education and Science of Russia at the Forum was the International International Union of Instrument & ICT Engineers.
More than 50 organizations took part in the exposition and business program – universities, institutes of the Russian Academy of Sciences, research centers, innovative enterprises. Universities and research centers that have established Technology Transfer Centers in their structure or are Competence Centers of the National Technology Initiative on the basis of educational institutions of higher education and scientific organizations formed the main part of the offline exposition. Leading scientists and young researchers presented the results of research work on the main priorities defined by the Strategy of Scientific and Technological Development of the Russian Federation. A number of projects have been implemented within the framework of federal targeted programs.
More than 80 projects were presented at the full-time exposition of the Ministry of Education and Science of Russia, which in their fields ensure the transition to advanced production technologies and new materials, fundamentally new big data processing, new environmentally friendly energy, personalized medicine, highly efficient agriculture, and dramatically increase the connectivity of the territory of Russia. The catalog of developments, technologies and projects of the exposition can be found at the link.
Contacts of IUIE:
phones: +7 495 650 38 54, +7 495 650 47 98
email address: info@e-expo.ru , irarud@mail.ru